PV, for ESS ground point detection!
Pulse current sender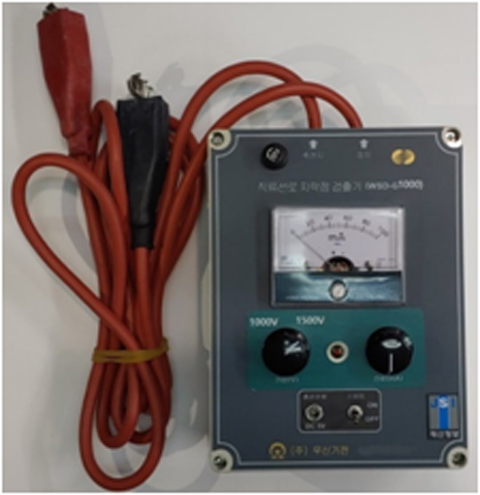 Detector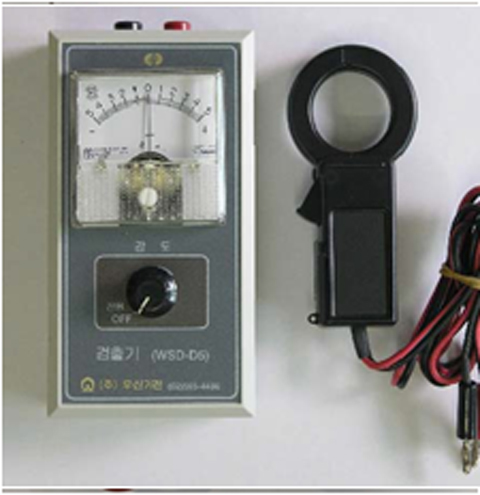 ※ High voltage (1,000V, 1,500V) Direct current voltage, the direct current line of the PV and ESS installations, is grounded.
Do not block direct current tracks and measure them in an uninterruptible state.
Quickly and accurately locate grounded points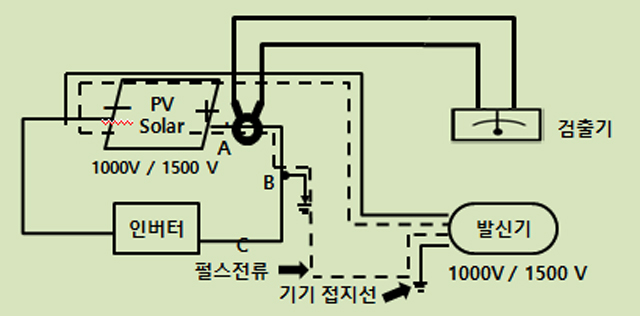 When grounding occurs at point B of the +) line,
connect the PV line of the pulse current transmitter to the inverter (-)
bus in the site, and connect the other line to the ground line in the premises.
A → B → Earth → Transmitter ground wire → PV(-) circuit, and if you search while moving along the DC line with the detection CT,
the pulse current is detected only in the ground section and the ground point (B) can be detected.
Pulse current sender

•Operator: 16V DC (Charging Adapter: 220/ 110V, DC/24V)

• Hours of use: More than 20 hours in a row after charging

• Measured track: 1,000V, 1,500V DC

• Measured pulse frequency: 8-12 pulse/sec variable

• Measured output current: 0 to 100 mA

•Weight: Approximately 1.6 kg

• Measurement code: 2 meters

•Exterior: 200(L) × 150(W) × 80(H) mm
Detector
· Maximum detection resistance: 50 ㏀

• Operating voltage: 9V DC (Battery type: 6F22)

•Level meter: - 5 to +5 levels

• Minimum inspection current: 1 mA

•Weight: Approximately 300g

•Exterior: 150(L) × 80(W) × 45(H) mm

• Clamp CT Specification: Internal diameter 32mm, weight: Approximately 100g