- A frequency exceeding the harmonic range of the power line, occurring between the conductor and the ground. - If the voltage level is 2.5 volts or higher in the low area at 2~9kHz and in the high area at 9~150kHz, an   abnormal signal may be generated in the communication and measurement control signals.

- Model name: JS-NF-915

- Power used: Single-phase voltage 100V ~ 250V, 50/60Hz, rated current 10A or less

- Size: Width (120mm) x Length (55mm) x Height (59mm)

 - Filtering noise frequency band: 10kHz ~ 150kHz

 - Noise attenuation: min 10 ~ max 50 dBuV

- Exothermic temperature: 30℃

- Characteristic



- Connect L-N and ground wire (PE) to the noise filter input terminal (LINE)

- SMPS, DC converter, and inverter are installed at the output terminal (LOAD) L'-N'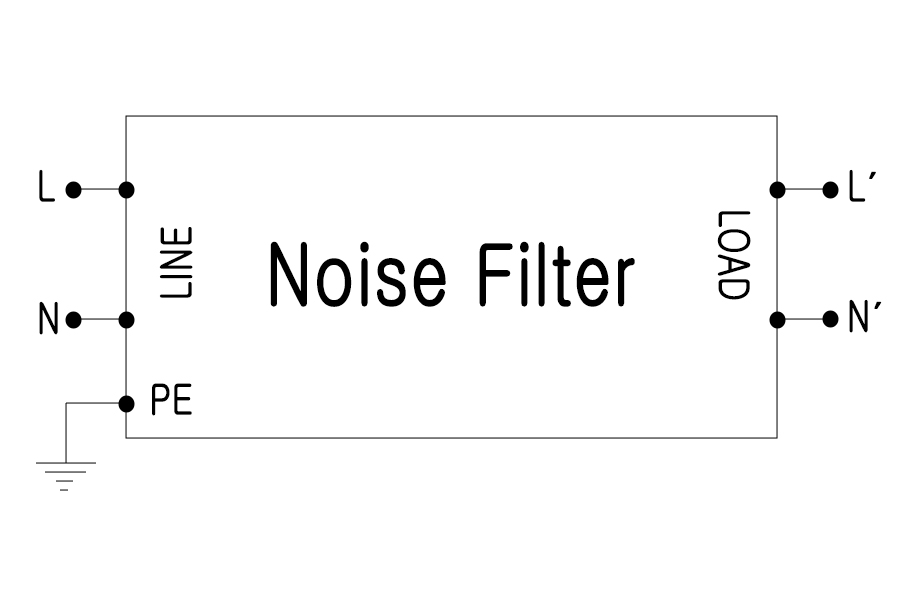 - Installation photo



- Countermeasure against communication equipment noise

  - Countermeasures against measurement errors such as precision manufacturing plants and power plants

 - ESS, PCS, and photovoltaic power plant communication line noise countermeasures

- Measure noise accurately before installation and correct L-N connection during installation.


- PQube3 is recommended for Supra harmonics measuring equipment.